This page is no longer maintained.
Visit the HAS website for current information.
Wednesday | October 29, 2014
Remembering Dr. William D. Sellers 1928-2014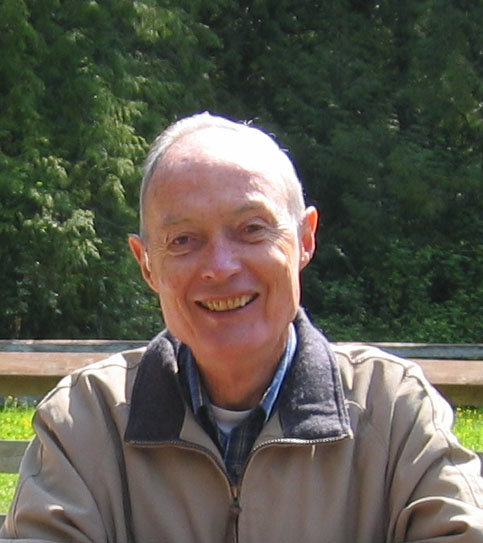 Dr. William D. Sellers, a former Professor in the Institute of Atmospheric Physics and a founding member of the Department of Atmospheric Sciences at the University of Arizona, passed away in Tucson on August 27, 2014. Dr. Sellers joined the Institute shortly after he was awarded his Ph.D. in meteorology from the Massachusetts Institute of Technology in 1957, under the guidance of Professor Ed Lorenz the creator of chaos theory, and spent his entire professional career at the University of Arizona. He retired in 1997. Dr. Sellers was widely known for his textbook "Physical Climatology", published in 1965. It was the first English language textbook on the subject and instantly became a classic used by universities throughout the United States and the world. In his review "Twenty-five Years of Physical Climatology" published in 1990, Prof. J. Graham Cogley wrote:

"W.D. Sellers' text Physical Climatology was published in 1965, twenty five years ago; it has remained in print ever since, and has sold over 10,000 copies. The first energy balance model or EBM was described by M.I. Budyko in 1968 in Gidrologiya i Meteorologiya; Sellers independently described another EBM in Journal of Applied Meteorology in 1969... for those of us who were schoolchildren or undergraduates twenty five years ago the relationship of Sellers to his subject matter may resemble that of Columbus to the Vikings and the Carthaginians."

Dr. Sellers (and his co-authors) is also known for the definitive compilation of the climate of Arizona, "Arizona Climate: 1931-1972" (first published in1964, and regularly updated thereafter).

Dr. Sellers studied the theory of climate long before it became "fashionable". He created some of the first global climate models based on the surface energy balance of the earth-atmosphere system, and published numerous papers on climate change including a paper entitled "Reassessment of the effect of CO2 variations on a simple global climate model" (1974), which was one of the first to recognize the possible effects that CO2 could have on climate.

Dr. Sellers was also an experimentalist. For many years, he made daily observations of solar radiation using a pyrheliometer installed on the roof of the Physics and Atmospheric Sciences building for the purposes of quantifying the effects of atmospheric aerosols on solar insolation.

Other areas of his research included micrometeorology, techniques of climate modeling, atmospheric ozone, and El Nino phenomena and their effects on precipitation in the Southwest.

Dr. Sellers was a Fellow of the American Meteorological Society.

Eric Betterton, Benjamin Herman, and E. Philip Krider, Department of Atmospheric Sciences; and Institute of Atmospheric Physics, The University of Arizona.

James J. Riley, Department of Soil, Water and Environmental Sciences (retired), The University of Arizona.