This page is no longer maintained.
Visit the HAS website for current information.
Tuesday | November 26, 2013
Graduate students visit the 25th OWS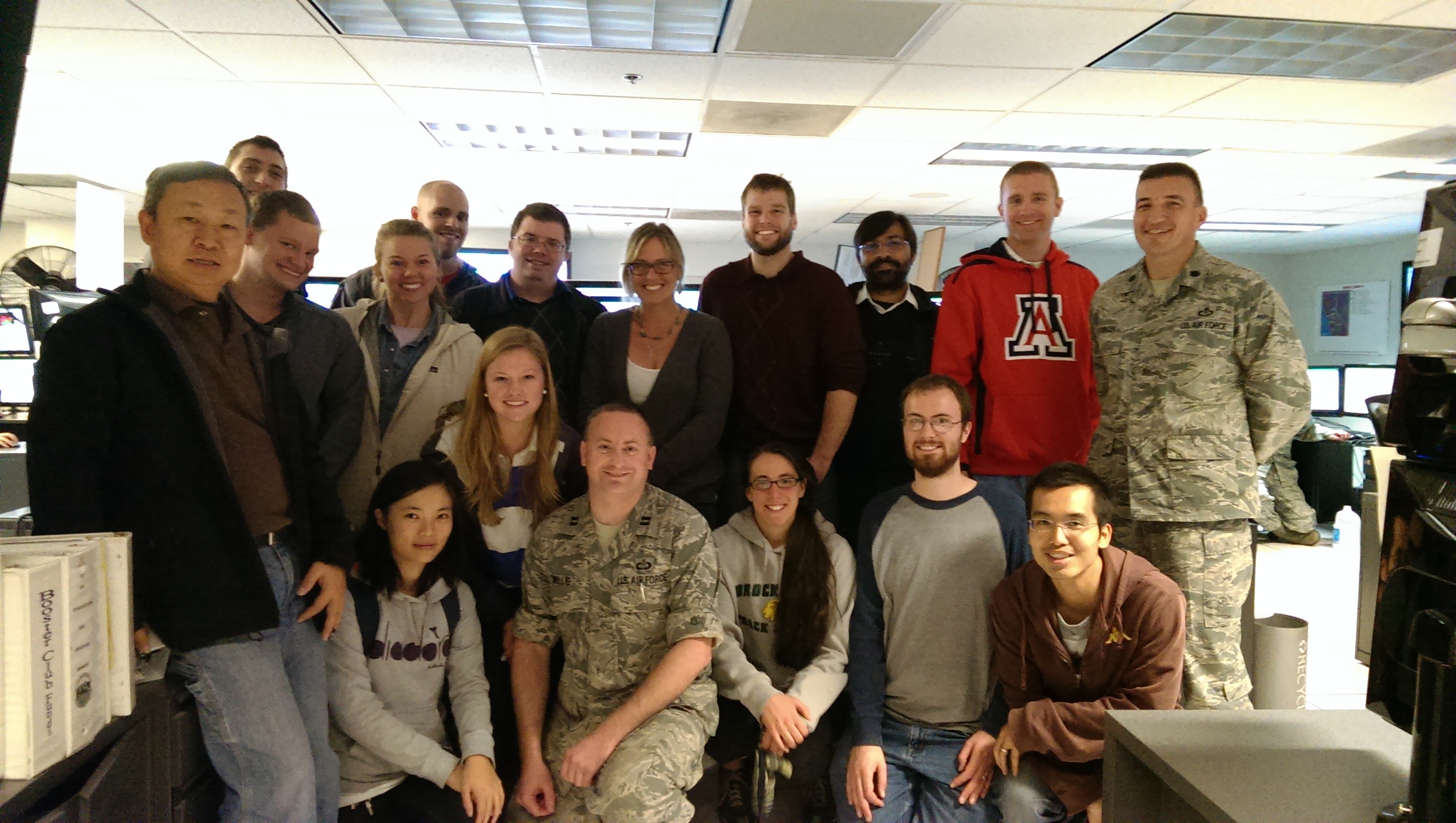 On Friday afternoon (11/22/2013), 14 graduate students and Dr. Xubin Zeng visited the 25th Operational Weather Squadron (OWS) at the Davis-Monthan Air Force Base. They were hosted by the 25th OWS Commander, Lt. Col. Mike Marsicek, and Capt. Ryan Willis. The 25th OWS is responsible for producing and disseminating mission planning and execution weather analyses, forecasts, and briefings for Department of Defense activities in a 11 state region of the Western United States. Besides the briefings, the group toured the 25th OWS facility and talked with the airmen on the operations floors (where the picture was taken). From this trip, the group learned the importance of weather forecasting in military operations, the challenge and innovation of the 25th OWS in training 18-year old airmen to become weather forecasters. Thirteen of the 14 students were from the graduate course (ATMO541: Dynamics Meteorology) Dr. Zeng is teaching this semester, and these students are from Departments of Atmospheric Sciences, Geosciences, and Planetary Sciences. Read more and see more photos at the Arizona Daily Star.